Hope Ambassadors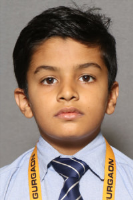 Nilay Jain
PYP 5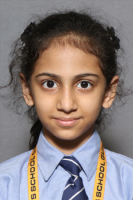 Saanvi Sehgal
PYP 5
Arush Nath
MYP 4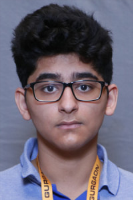 Arjun Sabherwal
MYP 4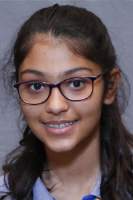 Diya Mehra
MYP 4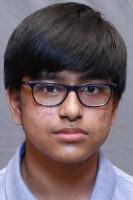 Arav Agarwal
MYP 5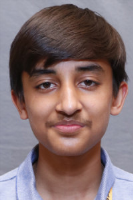 Arhan Singhal
MYP 5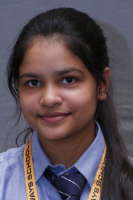 Aanya Tulsyan
DPCP 1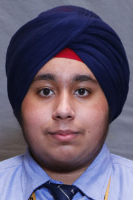 Oshwin Dang
DPCP 1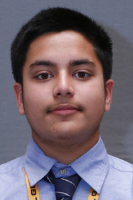 Abhyuthan Srivastava
DPCP 1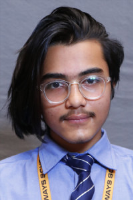 Yashraj Garg
DPCP 1
Pathways School Gurgaon
Consistently Ranked #1 Best International Day School in Delhi NCR and North India.
Hope Ambassadors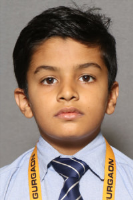 Nilay Jain
PYP 5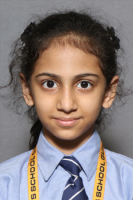 Saanvi Sehgal
PYP 5
Arush Nath
MYP 4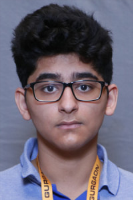 Arjun Sabherwal
MYP 4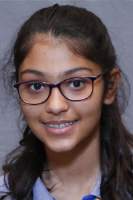 Diya Mehra
MYP 4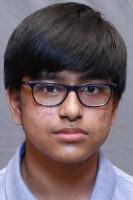 Arav Agarwal
MYP 5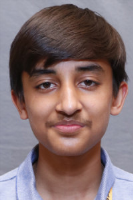 Arhan Singhal
MYP 5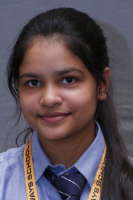 Aanya Tulsyan
DPCP 1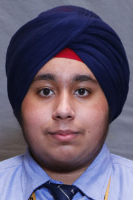 Oshwin Dang
DPCP 1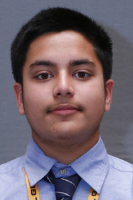 Abhyuthan Srivastava
DPCP 1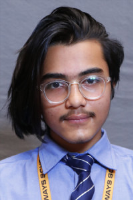 Yashraj Garg
DPCP 1
Festival of Hope
Monday, 29 May 2023
Hope Path Dialogue - conversations that count, featuring Anoushka Jolly, student at Pathways School Gurgaon, and Deepak Ramola, keynote* speaker. This session will emphasize the significance and omnipresence of Hope in all our lives, setting the foundation for further discussions during the festival.

Project FUEL, founded by Deepak Ramola, collects life lessons from people worldwide and turns them into unique and interactive performances. A 45-minute session with students and teachers to provide a transformative experience of learning from others' successes and failures.

Keynote* speaker may be subject to change1

Join our panel discussions on three thought-provoking topics:

Climate Change, Justice, and Equity - Hope Ambassador: Arush Nath
( arush.nath@pathways.in ).

This session will delve into the potent ideas of justice and equity surrounding the issue of climate change. It will address questions such as how to ensure equity for vulnerable communities affected by global warming and distributive justice for both present and future generations. The aim is to foster a more inclusive and sustainable society by exploring these ideas.

Identity and Belonging - Hope Ambassador: Arjun Sabherwal
( arjun.sabherwal@pathways.in ).

This session will explore the relationship between identity and belonging, two concepts that are often used politically. The focus will be on how structural aspects of social life impact an individual's experience of identity and belonging beyond the local context. Deliberations will be on the perceived dominant ideas surrounding identity, belonging and social boundaries of otherness that prevent building an inclusive society. The discussion will explore hope as a mediator between these concepts and the challenges that come with them.

Spiritual well-being and becoming of the Self - Hope Ambassador: Abhyuthan Srivastava ( abhyuthan.srivastava@pathways.in ).

In this discussion, we will explore the concept of self-formation and how it manifests through esoteric thought processes and individualized perceptions of the self. The discussion will aim to reimagine the self as a construct that can be reshaped and transformed through will. The session will also explore how the sense of well-being, which is often seen as an individual goal, has correlations with the sense of security and belonging. We will discuss the plurality of perceptions about spirituality and the human need for belonging and security amidst the real-life experiences of stability and change.

For registration click here. Last date: 15 May 2023.

Open Mic will be facilitated by Letters to Strangers, a youth-run, non-profit global organization that destigmatizes mental illness. International artists and student performers will share personal stories of how they struggled and emerged stronger. Their stories of Hope will inspire the audience to introspect their notions of mental health and create a more empathetic and inclusive community.

Guidelines for Open Mic

Performances such as music, recitation, slam poetry, and spoken words are welcome at the open mic.
A selection process will take place to finalize the list of performers.
Schools can nominate one of their three registered students.
To apply, upload a high-quality audition video of the performance in .MP4/.MOV format on the registration link below by May 15.
The final list of performers will be shared with all schools by May 20. For a musical performance, students must bring their own musical instruments.
For any further clarification, you may connect with our Hope Ambassador Arhan Singhal at arhan.singhal@pathways.in

For registration click here. Last date: 15 May 2023.

Exhibition on Hope is a platform for participants to showcase how they translate Hope into action. The exhibits connect through art and service initiatives, challenging viewers to embrace new perspectives. Each school must showcase one service initiative and an artwork either in the form of a video or a painting representing their expression of Hope. Join us in exploring the power of creative expression and its ability to inspire change.

Guidelines for Exhibition on Hope

Upload a 4-page A3 landscape pdf document on a student-led service initiative that inspires hope on the registration link given below.

Upload a 2-minute high-definition video in .MP4/.MOV format along with a 150-word write-up as the artist's curatorial rationale.

OR

Submit a 2x3ft 2D painting on hope with a 100-word curatorial rationale, during registration on the day of the event to our Hope Ambassador Tannvi Sood. Contact her for any queries at tannvi.sood@pathways.in
For registration click here. Last date: 15 May 2023.

Introducing the Festival of Hope
The festival is a wonderful platform for students to create an inclusive community that sparks creative ideas and empowers the youth to act together. This is our chance to make a big impact and redefine what matters, rethink how we live, and discover our strength to make real change. Join us as we explore many Pathways to Hope and transform every challenge into a choice and an opportunity.
As agents of change, we invite the students to deliberate on issues such as
Climate change, Justice, and Equity
Identity and Belonging
Well-being, Spirituality and the Self
We would also like participants of these sessions to be a part of Project Fuel, an interactive initiative that collects life lessons from people and the Open mic conducted by Letters to Strangers, a mental health advocacy group. In addition to this, the Exhibition on Hope will witness creative expressions and service initiatives curated by the students of the participating schools.
Stay tuned for more updates.