Hope Ambassadors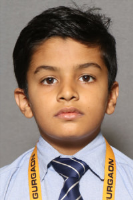 Nilay Jain
PYP 5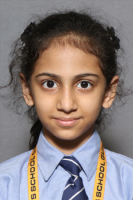 Saanvi Sehgal
PYP 5
Arush Nath
MYP 4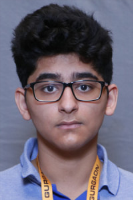 Arjun Sabherwal
MYP 4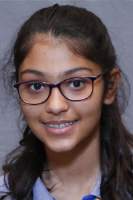 Diya Mehra
MYP 4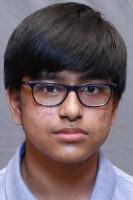 Arav Agarwal
MYP 5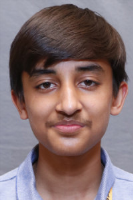 Arhan Singhal
MYP 5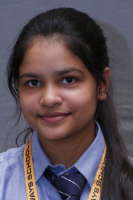 Aanya Tulsyan
DPCP 1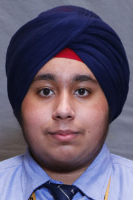 Oshwin Dang
DPCP 1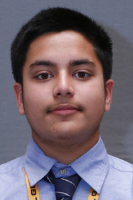 Abhyuthan Srivastava
DPCP 1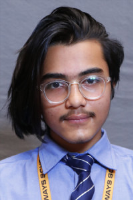 Yashraj Garg
DPCP 1
Pathways School Gurgaon
Consistently Ranked #1 Best International Day School in Delhi NCR and North India.
Hope Ambassadors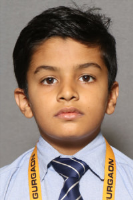 Nilay Jain
PYP 5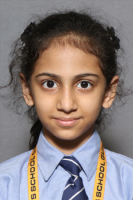 Saanvi Sehgal
PYP 5
Arush Nath
MYP 4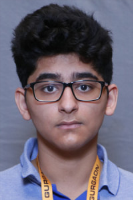 Arjun Sabherwal
MYP 4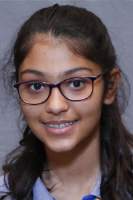 Diya Mehra
MYP 4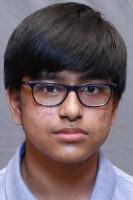 Arav Agarwal
MYP 5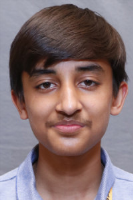 Arhan Singhal
MYP 5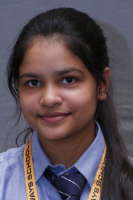 Aanya Tulsyan
DPCP 1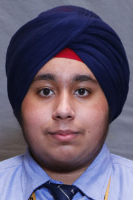 Oshwin Dang
DPCP 1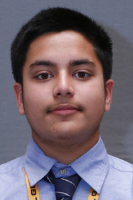 Abhyuthan Srivastava
DPCP 1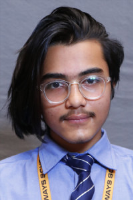 Yashraj Garg
DPCP 1
Newsfeed
Back
Have you ever heard of drama therapy? If not, let me tell you in simple words. Drama therapy involves theatrical methods that promote mental wellness and personal development. Additionally, it could also help people become more self- aware, communicate their feelings better, and create better human connections. For some situations, such as trauma, abuse, psychological disorders, addiction, con?ict within families, and social issues, drama therapy seems to be quite helpful. Drama therapy can be used in various settings such as hospitals, schools and even prisons.

To put together a therapy plan, a drama therapist evaluates a person's specific needs and interests. They are then asked and helped to explore their emotions and overcome difficult life events through a variety of theatre techniques, exercises, and activities. The therapist sometimes also uses forms of media in the sessions, such as music or dance therapy. The therapist leads the patients through exercises as they re?ect on their experiences and look for fresh approaches to the problems that remain.

Drama therapy highlights the importance of the therapist-patient connection. The therapist creates a setting that is comfortable and supportive so that patients can express themselves freely.

What are the activities I have been talking about?
1. Storytelling
2. Games
3. Play Acting
4. Improvisation
5. Rle PLaying
6. Guided Visualisations

To sum up, drama therapy is shown to be an e?ective tool for promoting mental health and personal growth. Its ?exibility and strength are demonstrated by its ability to increase self-awareness, improve emotional communication, and treat a wide range of psychological and social problems. Drama therapy is a modern kind of treatment that displays how the arts may positively impact someone's mental health and personal development.

Now that you know what drama therapy is, let me tell you why I am writing about it. So, I went to Miss Anshu (Career Advisor) about 2 months ago saying I don't know what to do, what career I want to go in and even what university I should be in. It was going to be a long process. What I was then and what I am now is very di?erent by the way, let me tell you beforehand.

I changed because now I have so much more clarity than before. Now I know that I definitely want to achieve something in the field of psychology. Although before I could become sure about it, we discussed what I like and what I don't like academically and otherwise too. I like helping people, so psychology aligns with my nature. There was this other thing also, which was chemistry and drama that I liked. So, Miss Anshu didn't tell me what to do, but she guided me and said that I should research both psychology and chemistry linked to theatre.

After the research, I got to know one thing clearly - I don't want to do something related to chemistry, which I feel Miss Anshu already knew, but didn't force her thinking on me. This gave me a lot of clarity, because elimination is a crucial part to decide a career. Now I was left with careers in the field of psychology or drama and psychology linked together. This is how I found Drama Therapy, which was also new to me. But now I know what it is and so do you. That is one of my options, but not only that, even experimental psychology and criminal psychology are also options. Now also some might be eliminated and some more in the field of psychology may come into the picture.

Now also everything is not decided, as I told you it's a long process, but now that I know something, I will definitely get to know more because Miss Anshu says first we need to decide "What to Study?" then "Where to Study" and finally "How to make it Happen". After finishing these steps, I can surely answer the question if someone asks me "What do you want to be in life and what do you want to do?"

I hope this article will be helpful for you to start or finalize what is your calling!
By: Vidhi Madan, MYP 4D