Pathways School Gurgaon
Consistently Ranked #1 Best International Day School in Delhi NCR and North India.
Parent Partnership
Dear Parents,
Greetings from Pathways School Gurgaon!
The Pathways Parent Partnership (PPP) continues to play a pivotal role in nurturing our school community as each year unfolds. As we embark on a new academic year, I extend a heartfelt welcome to our newly self-nominated parent members who will join the PPP team for the 2023-24 term. We firmly believe that the perspectives and initiatives brought forth by these new members will greatly enhance our shared goals and vision for PSG. Simultaneously, I would like to express my deep gratitude and appreciation to the outgoing PPP members Ms. Sukhwinder Kaur, Ms. Neha Sharma, Dr. Payal Kothari, Ms. Aarushi Verma, Dr. Prashant Singh and Mr. Sanjay Menon, for their invaluable efforts and contributions throughout the past year.
The mutual trust and collaboration of the parent community serve as the driving force behind providing a seamless and enriching learning environment for our students. ​Henry Ford once said, "If everyone is moving forward together, then success takes care of itself." In the previous academic year, 2022-23, the PPP members effectively engaged, advised, and supported in numerous ways. Coffee mornings were organized across grade levels, facilitating constructive discussions on various aspects.
Furthermore, we expanded the #PathPlay programme to encompass sports and treks and hosted several #PathDialogues throughout the year. These events, carefully designed to strengthen the Pathwaysian community, aim to foster a sense of unity and harmony. The thoughtful gestures of appreciation shown to the teachers on Teachers' Day, 2022 were also deeply appreciated.
I am pleased to present our PPP members for the academic year 2023-24.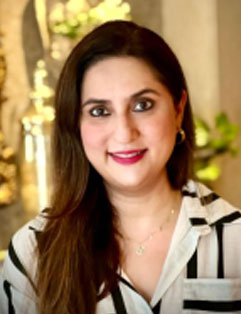 Ms. Vinati Malhotra Johar (Pre-Nursery to KG)
Ms. Johar is a dynamic individual with a versatile professional background. As a mother of two and an entrepreneur, Ms. Johar has successfully established ventures like "Once Upon a Table" and her own salon. Through her diverse roles, she hones her business acumen, as well as her creative and organizational skills. In the past, she has worked at Kotak Bank and Hewitt Associates.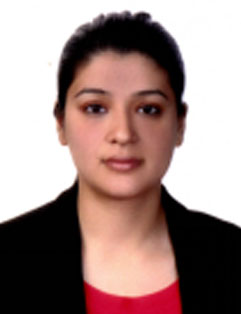 Ms. Nishtha Arora (PYP 1 and 2)
Ms. Nishtha Arora is a dedicated homemaker and nurturing mother of two children. Passionate about her children's development, Ms. Arora takes great pleasure in selecting books for her children that enhance their understanding of various life management aspects such as wealth management, self-regulation, and STEM education. Ms. Arora holds a degree in economics and an MBA in finance and continues to indulge herself in new learnings to enrich her life.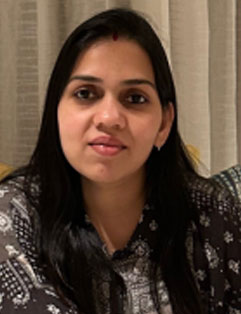 Ms. Monika Khanna (PYP 3 and 4)
Ms. Khanna is a diligent homemaker and a proud mother. Previously, Ms. Khanna has pursued an MBA in Human Resources and worked with EXL Services Pvt Ltd. Ms. Khanna is passionate about community service and enjoys helping others. In her leisure time, she finds joy in engaging with children, immersing herself in literature and exploring new cultures.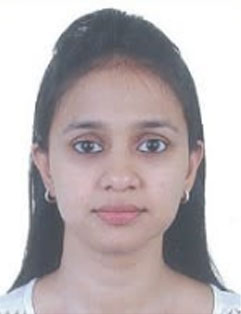 Ms. Khushboo Mawandia (PYP 5)
Ms. Khushboo is an active parent and the Director of KVNM Trade, a leading exporter of scarves and garments. Ms. Mawandia works closely with Vishalakshi Foundation to provide education and meals to underprivileged children in slums. In her free time, Ms. Khushboo enjoys playing board games and conducting experiments with her children, as well as exploring new places.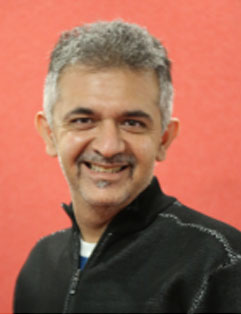 Mr. Manish Sapra (MYP 1)
With an extensive background of 23 years in the consumer and retail industry, Mr. Sapra has worked with renowned brands such as Reebok, adidas, and Nike. Currently he is serving as the CEO of Kama Ayurveda, A father of two, Mr. Sapra finds pleasure in various hobbies including travel, reading, music, and sports, with a particular fondness for tennis and badminton. Mr. Sapra believes in equipping children with the essential skills of observation, learning, and adaptability in today's fast-paced world. He strongly emphasizes that learning is a lifelong process, necessitating an environment that fosters curiosity, freedom to experiment, and self-expression.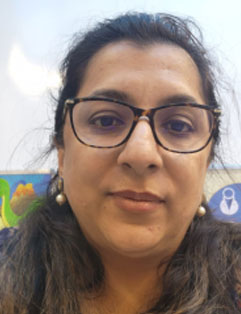 Ms. Ruchi Kumar Marwah (MYP 2 and MYP 3)
Ms. Ruchi Kumar is a devoted mother to three lively boys. She holds a Master's degree in Marketing Communication and has accumulated a decade of experience in the corporate sector. Her interests encompass reading, traveling, and exploring diverse culinary experiences, which she finds enjoyable and enlightening.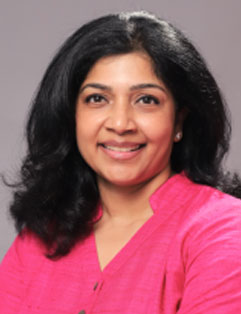 Dr. Ganga Amritesh (MYP 4 and 5)
Dr. Ganga Amritesh holds a PhD in Cell & Molecular Biology and is an independent educator who works with children and grown-ups to make childhood years meaningful and happy. She is also a supermom, scientist, story-teller, self-taught artist, environment enthusiast, and fearless seeker who considers herself an ever-growing collage of people and possibilities that bring her joy.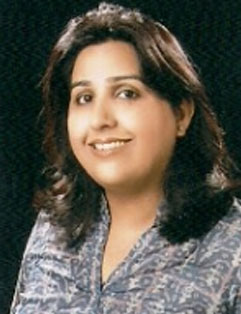 Ms. Nidhi Kapoor (Chairperson)
Ms. Nidhi Kapoor is a graduate from IIM Lucknow, and currently works with Accenture in a global HR role.
Ms. Kapoor has over 20 years of experience across different industries including IT, biotechnology, consumer durables and development sectors.
We are delighted to present our PPP members for the upcoming year of 2023-24 and eagerly anticipate the fresh and inventive concepts and initiatives we can collaboratively develop and implement.
Warm Wishes,
Capt. Rohit Sen Bajaj
School Director