Pathways School Gurgaon
Consistently Ranked #1 Best International Day School in Delhi NCR and North India.
Vrinda Jain
Keep trying your hand at things, you never know what might strike a chord with you
January 2019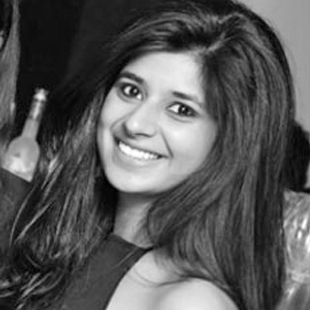 Vrinda Jain, Alumni of Pathways School Gurgaon (Batch 2014), who is currently pursuing her graduation from NIFT got this amazing opportunity to work as an "Assistant Stylist" in an upcoming Bollywood Blockbuster starring Youth Icon and Heartthrob- Varun Dhawan!!!
The Head Designer of the movie, "October", Ms. Veera Kapur was looking for an intern in Delhi when someone she knew showed Ms. Kapur her fabulous work. She happened to love Vrinda's work & our Alumni ended up bagging the job of the 'Assistant Stylist'.
When asked about her experience while working on this project, she said, "The movie, October, starring Varun Dhawan, is directed by esteemed filmmaker, Mr. Shoojit Sircar. Working for Mr. Shoojit Sircar, under the guidance of Ms. Veera Kapur, has been one of the most enriching experiences of my life. Being a part of the unglamorous process of movie making has taught me to appreciate not just the front runners ie the director, actors, writer, etc but also those members of the industry whose names, we as viewers, often don't bother learning.
On further asking her for any words of wisdom she would like to share for her juniors at Pathways School Gurgaon, she said, "One message I'd like to give all students is that no matter how hectic your school/ college life is, don't let it consume you. Be it any field, working hands on in the industry is very different from what one learns theoretically while studying.
Keep trying your hand at things outside of your institution because you never know what might strike a chord with you & inspire you for a better future."